Perfectly cooked rice is the cornerstone of many cuisines around the world.
Whether you're making a fragrant bowl of Basmati or a sticky pot of sushi rice, getting the texture and flavor just right can be a culinary challenge.
I know what you are thinking. Isn't this a Keto Based Food Blog?…
Yes, you are definitely correct, but hear me out.
Rice (although not so keto) is a staple food for billions of people around the world. That's why I decided to add this post on how to cook perfect rice.
Plus, I also created a twist on Confictus's quote about rice and made it my own. 😃
The foundation of any good rice dish is, of course, perfectly cooked rice. The ideal grain should be tender, fluffy, and never mushy.
Let me share a personal story that will make this post on "cooking perfect rice" that looks lost in a keto food blog make sense.
The first time I ever tried cooking rice (like a lot of RICE), was for a big conference with 200 hungry people at a fancy hotel in Kenya. But here's the thing: I had no idea how to cook rice back then.
I was just a broke college student working as a kitchen helper to make ends meet. To make a long story short, I messed up the rice.
I cooked it for too long, and it turned into a mushy mess. And to make matters worse, they kicked me out of the kitchen without paying me for the weekend!
That experience is the reason why I swore to be the best at making the perfect rice; hence, me teaching you how to cook rice perfectly, even for 200 people.
I'm going to share the best ways to cook rice perfectly every time. If you follow these simple methods, you'll be a rice-cooking pro in no time.
How to Cook Perfect Rice – TOC
Selecting the Right Rice
Choosing the right kind of rice is a crucial first step in cooking the perfect rice. Different types of rice are better suited for different dishes.
Here's a simple guide to help you select the right rice for your meal:
Long-Grain Rice: Long-grain rice, such as Basmati and Jasmine, is known for its slender, elongated grains. It's perfect for dishes like pilaf, biryani, and fried rice. The grains remain separate when cooked, resulting in light and fluffy rice.
Short-Grain Rice: Short-grain rice varieties, like Arborio and Calrose, have plump, almost round grains. They are ideal for dishes like risotto and sushi. Short-grain rice tends to be more sticky, which is perfect for creamy and sticky dishes.
Medium-Grain Rice: Medium-grain rice, including varieties like Valencia and Pearl, falls between long and short-grain rice in terms of length and stickiness. It's often used in dishes where you want a slightly creamy texture, such as paella.
Brown Rice: Brown rice is a whole grain and retains the bran layer, making it more nutritious and chewier compared to white rice. It works well for health-conscious recipes and adds a nutty flavor.
Wild Rice: Although not technically rice, wild rice is often mixed with other varieties to add texture and a unique flavor. It's perfect for salads and pilafs.
Specialty Rice: There are many other specialty rice types, each with its unique flavor and texture. Examples include black rice, red rice, and forbidden rice. These can add a colorful twist to your dishes.
When selecting rice, consider the flavors and textures you want to achieve in your dish. Experiment with different varieties to find the one that suits your culinary creation best.
Preparation: Cleaning and Rinsing Your Rice
Before you start cooking your rice, it's essential to prepare it properly.
Cleaning and rinsing the rice may seem like a simple step, but it's critical to achieving the best results. Here's how to clean and rinse your rice:
Gather your Supplies: You'll need the rice you plan to cook, a fine-mesh strainer, a large bowl, and clean, cold water.
Measure the Rice: Start by measuring the desired amount of rice you want to cook. You can use a measuring cup for this step.
Rinse the Rice: Place the measured rice in the fine-mesh strainer. Hold the strainer under cold running water. Gently rinse the rice while agitating it with your fingers. This helps remove excess starch, which can make the rice sticky and clump together during cooking.
Check the Water: As you rinse the rice, you'll notice that the water running through the strainer will become cloudy. Continue rinsing until the water runs clear. This is a sign that most of the excess starch has been removed.
Drain Excess Water: After rinsing, allow the rice to drain for a few minutes. Tap the strainer against the sink to remove any remaining water droplets.
Now, your rice is clean and ready to be cooked.
Properly rinsing the rice is essential for achieving fluffy, separate grains in your finished dish. It's a small but crucial step when trying to cook the perfect rice.
Measuring Water and Rice Ratio
Getting the water-to-rice ratio right is a key factor in cooking perfect rice. This ratio determines the texture and consistency of your cooked rice
Here's a simple guide to measuring the correct amount of water for different types of rice:
The Basic Ratio: A general rule of thumb for most rice varieties is to use 1.5 to 2 cups of water for every cup of rice. This provides a good balance of moisture and fluffiness.
Long-Grain Rice: Long-grain rice, like Basmati or Jasmine, often requires a 1.5 to 1.75 ratio of water to rice. Less water will result in drier, separate grains, while more water will make the rice softer and stickier.
Short-Grain Rice: Short-grain rice, such as Arborio or Calrose, typically needs a 1.25 to 1.5 ratio. The higher water content results in a stickier texture, perfect for dishes like risotto or sushi.
Brown Rice: Brown rice usually needs more water, with a ratio of 2 to 2.5 cups of water per cup of rice. The extra water helps soften the bran layer and cook the rice evenly.
Wild Rice: Wild rice, often mixed with other rice types, requires more water, around 2.5 to 3 cups of water per cup of rice. It takes longer to cook and absorb the water.
Adjust for Stovetop vs. Rice Cooker: If you're using a stovetop, you may want to use the lower end of the water range for your chosen rice variety. Rice cookers often require a bit more water to account for steam and evaporation.
Remember that the type of pot or rice cooker you use, the heat level, and the altitude can all affect the amount of water needed. It may take some experimentation to find the perfect water-to-rice ratio that suits your preferences.
By mastering this crucial step, you'll ensure that your rice turns out neither too dry nor too mushy, but perfectly cooked every time.
Cooking Methods: Stovetop and Rice Cooker
Cooking perfect rice can be achieved through two primary methods: stovetop and rice cooker. Each method has its advantages, and the choice largely depends on your equipment and personal preference.
Let's explore both methods:
Stovetop Method
Ingredients and Equipment: To cook rice on the stovetop, you'll need a heavy-bottomed pot with a tight-fitting lid, your choice of rice, and the appropriate amount of water
Procedure:
Measure the rice and water according to the recommended water-to-rice ratio for your chosen rice variety.
Place the pot on the stove over medium-high heat and bring the water and rice to a boil.
Once boiling, reduce the heat to low, cover the pot with the lid, and let the rice simmer.
The rice will absorb the water during this time, and you should avoid opening the lid to check too frequently.
Simmer for the recommended time for your specific rice type (usually 15-20 minutes).
Remove the pot from the heat and let it rest for a few minutes before fluffing the rice with a fork.
Advantages: Cooking rice on the stovetop allows for greater control over the process and is suitable for all types of rice.
Rice Cooker Method
Ingredients and Equipment: For this method, you'll need an electric rice cooker, the rice of your choice, and the correct amount of water.
Procedure:
Measure the rice and water based on the water-to-rice ratio for your specific rice variety.
Place the rice and water in the rice cooker and follow the cooker's instructions for your selected rice type.
The rice cooker will automatically control the cooking time and switch to a warm setting when the rice is done.
Advantages: Rice cookers are incredibly convenient and eliminate the need for constant monitoring. They are particularly well-suited for white rice and are almost foolproof.
Choose the method that aligns with your preferences and equipment. Both approaches, when used correctly, will yield delicious, perfectly cooked rice every time.
Flavor Enhancements: Salt and Oil
To elevate the taste and texture of your rice, you can introduce simple flavor enhancements like salt and oil.
These additions, though seemingly basic, can make a significant difference in the final quality of your cooked rice.
Here's how to use them effectively:
Salt in Rice
When to Add: You should add salt just after you've combined the rice and water, right before you start cooking. This ensures that the salt is evenly distributed throughout the dish.
How Much to Use: A general guideline is about 1/2 to 1 teaspoon of salt for every cup of rice. You can adjust this based on your personal taste and dietary preferences.
Purpose: Salt not only enhances the natural flavor of the rice but also brings out the flavors of other ingredients in your dish. It's particularly essential when serving rice as a side dish or in savory recipes.
Oil in Rice
When to Add: Add oil to the rice after rinsing and just before cooking. You can use various types of oil, such as vegetable oil, olive oil, or even ghee, depending on your culinary choice.
How Much to Use: A couple of tablespoons of oil are usually sufficient for each cup of rice. However, this can be adjusted based on your preference and the dish you're preparing.
Purpose: Oil adds a pleasant, subtle richness to the rice. It also helps prevent the grains from sticking together during cooking, especially in recipes where a fluffy texture is desired.
Variations: Some cooks prefer to sauté the rice in a small amount of oil before adding water. This can bring out a nutty flavor and is a common practice in pilaf and similar recipes.
Remember that both salt and oil can be adjusted to suit your specific tastes and the particular dish you are preparing.
These simple enhancements can transform your rice from plain to flavorful, adding depth and character to your meals.
The Essential Step: Simmering For Perfect Rice
Simmering is the heart of the rice cooking process, and it's the step where your rice transforms from dry grains into a fluffy, flavorful delight.
Here's how to master the art of simmering for perfect rice:
The Right Heat: After bringing your rice and water to a boil, it's crucial to lower the heat to a gentle simmer. You want the water to bubble gently, not boil vigorously. This gentle cooking allows the rice to absorb the water evenly.
Covering the Pot: Once you've lowered the heat, cover the pot with a tight-fitting lid. This traps the steam and heat inside, creating the perfect environment for the rice to cook.
Hands Off: During the simmering phase, it's essential to resist the urge to peek or stir. Opening the lid can release steam and disrupt the cooking process. Let the rice work its magic undisturbed.
Timing Matters: The simmering time varies depending on the type of rice you're cooking. Long-grain rice typically simmers for 15-20 minutes, while short-grain rice may take a bit less time. Brown rice and wild rice generally require a longer simmering period.
Check for Doneness: To determine if your rice is done, you can do a quick check. Gently tilt the pot to the side, and if you see no excess water at the bottom, it's likely ready. If there's still water, continue simmering.
Test a Grain: Another way to check doneness is to taste a grain of rice. It should be tender but not mushy. If it's not quite there, let it simmer for a few more minutes.
Don't Rush: Avoid increasing the heat to speed up the process. Rushing can result in unevenly cooked rice.
Maintain Consistency: The key to perfect rice is maintaining a consistent and low simmer throughout the cooking time. This ensures that every grain absorbs the water uniformly.
Simmering is the step where rice truly takes on its delightful character. It's where the grains absorb the liquid, plump up, and become tender while maintaining their individuality.
Avoiding Common Mistakes When Cooking Rice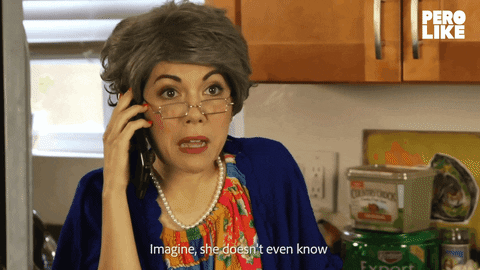 Cooking rice might seem straightforward, but there are common pitfalls that can lead to less-than-perfect results. Here are some of the most frequent mistakes to avoid:
Lifting the Lid Too Soon: Resist the temptation to repeatedly lift the lid to check on your rice. This lets out steam and can disrupt the cooking process. Only open the lid when necessary to avoid uneven cooking.
Skipping the Rinse: Not rinsing the rice can lead to excess starch, resulting in a sticky, clumpy mess. Always take the time to rinse your rice until the water runs clear.
Using the Wrong Pot: Using a pot that's too small can lead to uneven cooking, while one that's too large may cause the rice to cook too quickly. Choose an appropriately sized, heavy-bottomed pot for even heat distribution.
Incorrect Water Ratio: Failing to measure the water accurately can lead to undercooked or overcooked rice. Always follow the recommended water-to-rice ratio for your chosen type of rice.
Overcooking: Leaving the rice on the heat for too long can result in mushy, overcooked grains. Follow the recommended cooking times and be vigilant about simmering.
Stirring Too Much: Stirring the rice excessively during cooking can cause it to release excess starch, leading to stickiness. Only stir when necessary and do so gently.
Inadequate Resting Time: Rushing the resting period after cooking can result in unevenly cooked rice. Allow your rice to rest for a few minutes before fluffing it with a fork.
Choosing the Wrong Rice Type: Different rice varieties require different cooking methods and water ratios. Be sure to select the right type of rice for your recipe.
Not Adjusting for Altitude: If you live at a high altitude, water boils at a lower temperature, which can affect cooking times. Adjust your cooking times accordingly.
Ignoring Quality: Starting with high-quality rice makes a significant difference in the final result. Choose fresh rice with a good aroma and texture for the best outcome.
By avoiding these common mistakes, you'll increase your chances of cooking perfect rice every time. Remember that practice makes perfect, and over time, you'll become a rice-cooking expert.
Testing for Doneness of Rice
Determining when your rice is perfectly cooked is a critical skill in achieving that ideal, fluffy texture. Here are some methods to test if your rice is done to perfection:
Visual Check: One of the simplest ways to test if your rice is done is to perform a visual inspection. Gently tilt the pot to the side to check if there's any excess water at the bottom. If the water is absorbed, and there are no puddles, your rice is likely ready.
Taste Test: The most reliable test is a taste test. Carefully take out a grain of rice and taste it. It should be tender but still slightly firm, not mushy or hard. If it's not quite there, continue cooking for a few more minutes and taste again.
Use a Fork: Another method is to use a fork or a spoon to fluff the rice. If the grains separate easily and fluff up, your rice is done. If they clump together or seem too wet, they need more time.
Check the Bottom: Gently check the bottom layer of rice. If it's starting to brown or form a crispy crust, your rice is likely cooked and ready to be removed from the heat.
Use a Timer: Timing is crucial. Different rice types have different recommended cooking times. Use a timer to ensure you cook your rice for the right duration.
Check for Steam: When your rice is nearly done, you'll notice less steam escaping from under the lid. This is a good indicator that your rice is approaching perfection.
It's important to remember that the exact cooking time may vary depending on factors such as the type of rice, the pot you're using, and your heat source.
With practice, you'll become more confident in recognizing the signs that your rice is perfectly cooked.
By employing one or more of these methods, you'll be able to consistently achieve the ideal texture for your rice, whether it's for a side dish, sushi, or any other culinary creation.
Resting the Rice
Resting the rice is an often-overlooked yet crucial step in the process of cooking perfect rice. It's the final touch that ensures your rice achieves its desired texture and flavor. Here's how and why you should let your rice rest:
After Cooking: Once your rice has completed its simmering or cooking process, remove it from the heat source.
Cover and Wait: Immediately cover the pot with a lid or a clean kitchen towel. This covering helps trap residual steam and heat, which is essential for the resting process.
Resting Time: Allow the rice to rest for about 5 to 10 minutes. This resting period serves a few important purposes:

Even Texture: It helps distribute any remaining moisture evenly throughout the rice, ensuring a consistent texture.
Fluffiness: Resting allows the rice grains to firm up slightly, making them easier to fluff with a fork.
Flavor Development: During the resting period, the rice grains continue to absorb any remaining flavors from added salt or oil.

Avoid Disturbing: It's crucial not to remove the lid or towel during the resting process. Disturbing the rice can release the steam and moisture, potentially affecting the final texture and flavor.
Fluff with a Fork: After the resting time, use a fork to fluff the rice gently. This helps separate the grains and create that desirable light and fluffy texture.
Serve or Use: Once you've fluffed the rice, it's ready to be served as a side dish, used in a recipe, or incorporated into your favorite dish.
The resting period is a simple yet essential step in ensuring your rice turns out just right. It allows the rice to absorb any remaining moisture evenly and to develop the desired texture and flavor.
By making resting a regular part of your rice-cooking routine, you'll consistently produce perfect results.
Serving Suggestions
Once you've mastered the art of cooking perfect rice, it's time to explore the various ways to serve and enjoy this versatile staple. Here are some serving suggestions to make your rice dishes even more delightful:
Fluffy White Rice: Serve as a side dish alongside your favorite main courses. White rice complements a wide range of cuisines, from Asian stir-fries to Latin American beans and stews.
Rice Pilaf: Enhance your rice by sautéing it in a bit of oil or butter before cooking. Add aromatics like onions and garlic, and then cook the rice as usual. The result is a fragrant and flavorful side dish.
Risotto: Create a creamy and indulgent dish by making a classic risotto. Use Arborio or Carnaroli rice, and slowly add hot broth while stirring continuously until the rice is tender. Finish with cheese and your choice of ingredients like mushrooms, seafood, or herbs.
Fried Rice: Transform leftover rice into a delicious stir-fry by sautéing it with vegetables, proteins, and soy sauce. Customize your fried rice with ingredients like peas, carrots, and shrimp for a satisfying meal.
Sushi Rice: Use short-grain rice seasoned with rice vinegar, sugar, and salt to make the perfect base for homemade sushi rolls or sushi bowls.
Jambalaya: Craft a hearty and flavorful one-pot meal by combining rice with spices, vegetables, and your choice of proteins like chicken, sausage, or shrimp.
Rice Bowls: Create vibrant and nutritious rice bowls by topping steamed rice with ingredients like grilled chicken, avocado, pickled vegetables, and a drizzle of your favorite sauce.
Arancini: Turn leftover rice into Italian rice balls by shaping it into spheres, stuffing with cheese, and then frying to crispy perfection.
Pilaf: Elevate your rice with a mix of vegetables, herbs, and spices, creating a fragrant and colorful dish. It's perfect for special occasions or as a side dish for roasted meats.
Desserts: Experiment with sweet rice dishes like rice pudding, rice cakes, or rice krispie treats, adding sugar, milk, and various flavorings for a delightful finish to your meal.
Stuffed Peppers: Use cooked rice as a base for stuffed bell peppers. Combine it with ground meat, vegetables, and seasonings, then bake for a satisfying meal.
The serving possibilities for rice are nearly endless, limited only by your creativity and the cuisine you're exploring. Whether you're aiming for a simple side dish or an elaborate main course, knowing how to cook perfect rice can enhance any meal.
Rice Storage and Reheating Tips
Cooking a large batch of rice can be a time-saver for future meals, but it's important to store and reheat it properly to maintain its quality and safety.
Here are some tips on how to store and reheat cooked rice:
Storage:
Cool Quickly: After cooking, allow the rice to cool to room temperature as quickly as possible, ideally within two hours. This helps prevent the growth of harmful bacteria.
Divide into Portions: If you've made more rice than you plan to use immediately, divide it into portions to facilitate faster cooling and easier reheating.
Refrigerate Promptly: Place the cooled rice in airtight containers or zip-top bags and store it in the refrigerator. Cooked rice can be refrigerated for up to four to six days.
Avoid Room Temperature Storage: Never leave cooked rice at room temperature for extended periods, as it can lead to bacterial growth and food safety issues.
Reheating:
Microwave: Reheating rice in the microwave is a convenient option. Place the rice in a microwave-safe container, add a splash of water to prevent it from drying out, cover with a microwave-safe lid or microwave-safe plastic wrap, and heat in short intervals, stirring in between, until it's hot.
Stovetop: To reheat rice on the stovetop, add a bit of water or broth to a saucepan, then add the rice. Heat on low to medium heat while stirring until it's thoroughly heated. This method can help refresh the rice's texture.
Steamer: If you have a steamer, you can use it to reheat rice. Place the rice in a steamer basket, cover, and steam until it's hot.
Avoid Overheating: When reheating rice, be cautious not to overheat it, as this can cause it to dry out or become mushy. Reheat just until it's hot.
Fluff with a Fork: After reheating, fluff the rice with a fork to restore its texture and remove any clumps.
Serve Safely: Serve the reheated rice promptly, and avoid leaving it at room temperature for extended periods.
It's also important to note that rice can be a breeding ground for bacteria if not handled and stored properly.
It's crucial to cool, store, and reheat it with food safety in mind to enjoy delicious and safe meals.
Conclusion: Mastering the Art of Cooking Perfect Rice
Cooking the perfect rice is a skill that, once acquired, opens the door to a world of culinary possibilities.
Whether you're preparing a simple side dish, a flavorful pilaf, or a creamy risotto, the key to success lies in understanding and mastering the fundamentals of rice preparation.
From selecting the right rice variety to achieving the ideal water-to-rice ratio, each step in the process plays a vital role in creating a dish that's not just good but truly exceptional.
While the art of cooking rice may seem straightforward, it's the attention to detail and the willingness to learn from your experiences that will take your rice dishes from ordinary to extraordinary.
As you progress in your rice-cooking journey, you'll gain the confidence to experiment with different recipes and serving suggestions.
From classic pilafs to savory risottos and even sweet rice-based desserts, there's a whole universe of culinary delights to explore.
But mastering the art of cooking the perfect rice is not just about achieving culinary excellence; it's also about embracing the joy of cooking, sharing meals with loved ones, and creating moments of warmth and togetherness.
Keep experimenting, learning, and enjoying the wonderful world of rice cooking. With each pot of perfectly cooked rice, you'll be adding a touch of perfection to your dining table.
FAQs: Your Rice Cooking Queries Answered
How do I prevent rice from becoming too mushy or overcooked?
To avoid overcooking, ensure you're using the correct water-to-rice ratio, and don't over-stir while cooking. Also, be mindful of the simmering time and avoid excessive heat.
Why is rinsing rice important, and how many times should I rinse it?
Rinsing removes excess starch, which can lead to sticky rice. Rinse until the water runs clear to ensure most of the starch is removed.
Can I use a rice cooker for all types of rice?
Rice cookers are versatile and work well for many types of rice, especially white rice. However, certain varieties, like wild rice, may require longer cooking times and more water.
Is there a specific type of pot I should use for stovetop rice cooking?
A heavy-bottomed pot with a tight-fitting lid is ideal for even heat distribution. Ensure it's the right size for the amount of rice you're cooking.
How do I store cooked rice, and how long can I keep it in the refrigerator?
Store cooked rice in airtight containers and refrigerate promptly. It's safe to consume within four to six days. Make sure to reheat it thoroughly before serving.
What's the best method for reheating rice to maintain its texture?
Reheat rice with a bit of water or broth to prevent it from drying out. Using a microwave, stovetop, or steamer while fluffing the rice with a fork can help maintain its texture.
Can I freeze cooked rice for later use?
Yes, cooked rice can be frozen. Divide it into portion-sized containers, and ensure it's tightly sealed. When ready to use, reheat it from frozen or allow it to thaw in the refrigerator.
Is it possible to make creamy and flavorful rice without using a lot of salt or oil?
Yes, you can enhance the flavor of your rice with herbs, spices, and aromatic ingredients like onions and garlic. Experiment with different seasonings for a burst of flavor.
How do I make perfect sushi rice for homemade sushi rolls?
Use short-grain sushi rice and season it with a mixture of rice vinegar, sugar, and salt. Allow it to cool slightly before using for your sushi.
Can I use rice as a base for gluten-free dishes?
Absolutely, rice is naturally gluten-free and makes a versatile base for various gluten-free recipes, including grain bowls, stir-fries, and more.
Here are 3 different rice cooking recipes to get you started on your journey to becoming a rice cooking pro.
If you enjoyed and found the information on how to cook perfect rice helpful, make sure you subscribe to my email newsletter so that you don't miss out on any new updates.
The Perfect Boiled Rice on a Stove Top
Boiling is maybe the easiest way. Perfectly boiled rice shapes a significant dish itself as well as a great side for other dishes that can be served in any other meal. The water in which rice is boiled should not be discarded, as it has a lot of nutrients. This water can be used to prepare soups or sauces, or it may even be used in the making of yeast bread.
Ingredients
1

c

Rice

3

tsp

Salt

3

qt

Boiling water
Instructions
Wash 1 Cup of rice carefully and add it to 3 quarts of boiling salted water over a stove top.

Boil rapidly until the water begins to appear milky because of the starch coming out of the rice into the water or until a grain can be easily crushed between the fingers.

Drain the cooked rice through a colander, and then pour cold water over the rice in the colander, so as to wash out the loose starch and leave each grain distinct.

Reheat the rice by shaking it over the fire, and serve hot with butter, gravy, or cream or milk and sugar.
Nutrition
2. The Japanese Method of Cooking Rice
The Japanese Method of Cooking Rice
Knowing how to cook Japanese rice, which is a cornerstone of the Japanese diet, is a vital first step in becoming a master Japanese cook. Rice that is cooked using the Japanese method can actually be used in the same ways as boiled rice. When cooked, properly made Japanese rice should be light, fluffy, and somewhat sticky. Unless the liquid from boiling rice is to be used, the Japanese method offers the advantage of being a more cost-effective manner of cooking this grain.
Ingredients
1

c

Japanese rice

1-1/2

tsp

Salt

5

c

Boiling Water
Instructions
Wash your rice in a saucepan or a mixing bowl. Fill the pan/bowl halfway with water, then gently swirl and stir the rice with your hands. Pour the water out when the water becomes hazy with starch, retaining the rice in the pan/bowl with your hand. Rep this step 3-5 times more, or until the water is clear. After cleaning the rice, soak it for at least 30 minutes and then drain the rice.

Add it to the boiling salted water and cook for 15 minutes on low heat.

Cover the rice and transfer it to the oven for another 15 minutes to allow the water to evaporate entirely and soften the grains without becoming mushy.

Serve and enjoy it however you like!
Nutrition
Perfectly Steamed Rice
Steaming rice takes longer than either of the other cooking methods, but it results in no food waste. Unless the rice is over stirred while it is steaming, it tends to have a better appearance than rice prepared by the other two ways. Steamed rice, like boiled rice, can be used as a base for a wide range of recipes and served at any meal.
Ingredients
1

c

Thai jasmine rice

1-1/2

tsp

Salt

2-1/2

c

Water
Instructions
Rinse the rice thoroughly and add it to the salted water that has been brought to a rolling boil.

Simmer for 5 minutes, then transfer to a double boiler and continue to cook until tender.

Do not stir the rice and keep it covered with a lid while cooking. Note that this method of cooking rice will take about an hour.

Once the rice is ready, Serve and enjoy with your favorite curry or sauces.
Nutrition