Trick or treat?…
Halloween is here, and it's the time for all things ghostly, ghastly, and delicious.
Whether you're a fan of Jack-o'-lanterns, creepy costumes, or just a good old-fashioned scare, one thing is for certain: Halloween is all about indulging in yummy treats.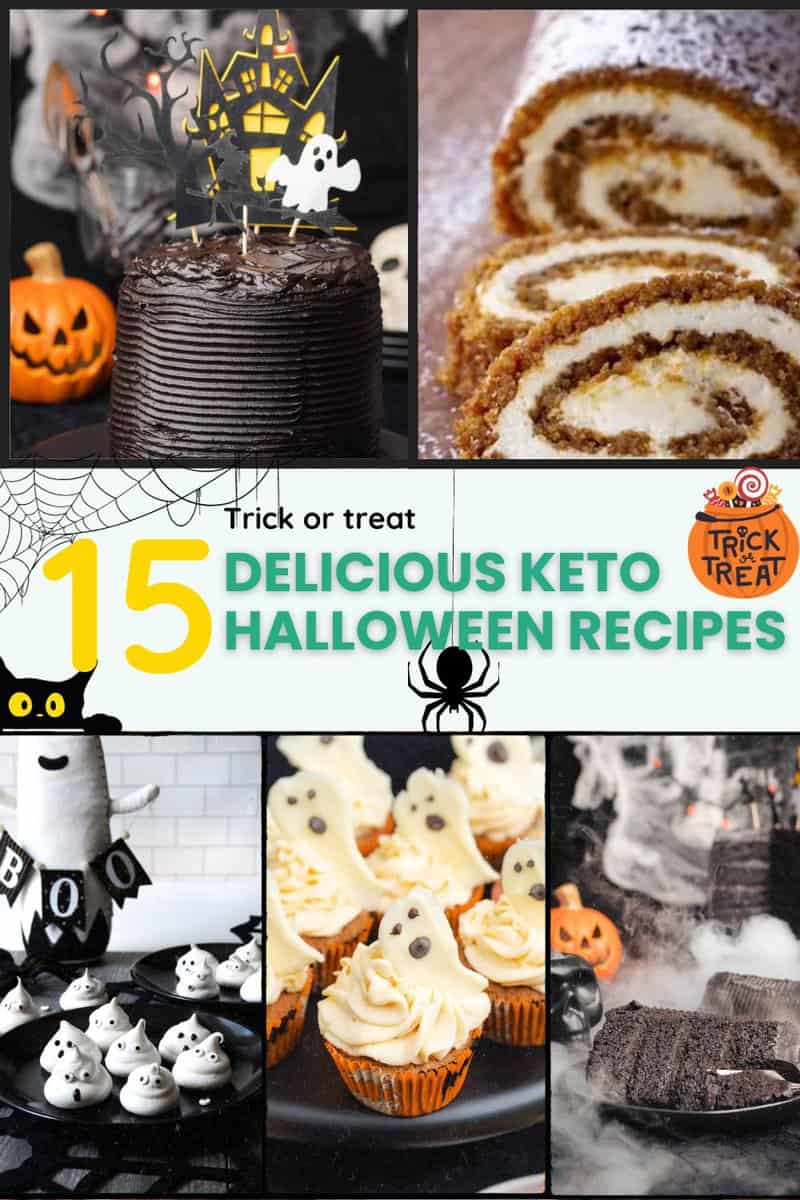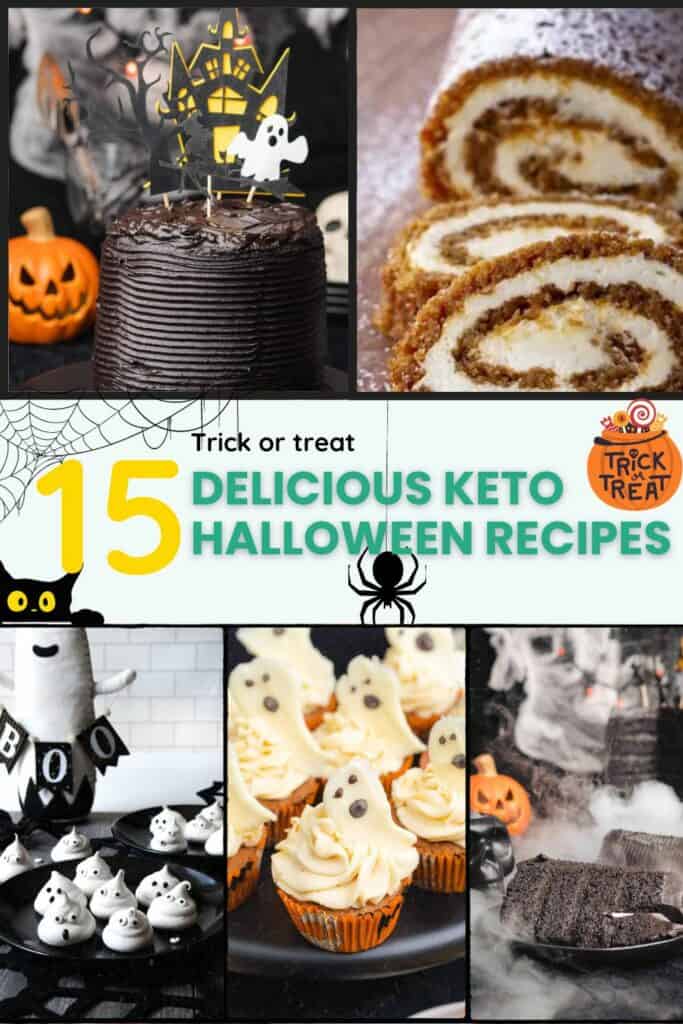 But what if you're trying to stick to a keto lifestyle?
We've brewed up a cauldron of keto Halloween recipes that are so bewitchingly delicious that you won't even miss those sugary, carb-laden confections.
So, why are keto Halloween recipes a must-try?
These recipes aren't just for seasoned keto pros; they're for anyone who wants to enjoy Halloween while staying health-conscious.
We're talking about mouthwatering chocolatey delights, pumpkin-spiced goodness, and more—all without those sugar crashes that can leave you feeling like a ghost.
👻🎃Our goal is simple: we want to make sure you can savor the flavors of Halloween without compromising on your keto goals. Whether you're a ghostly gourmand or a newbie to keto, these treats offer a bewitching way to celebrate Halloween.
It's even more fun to dig into these tasty, low-carb treats while keeping that health-conscious spirit alive.
🍬Going keto during Halloween isn't a trick; it's a treat.🍬
👻🎃 Are you excited? Let's dive in and have some Halloween fun!👻🎃
1. Soft and Grain-less Keto Pumpkin Spice Latte Cookies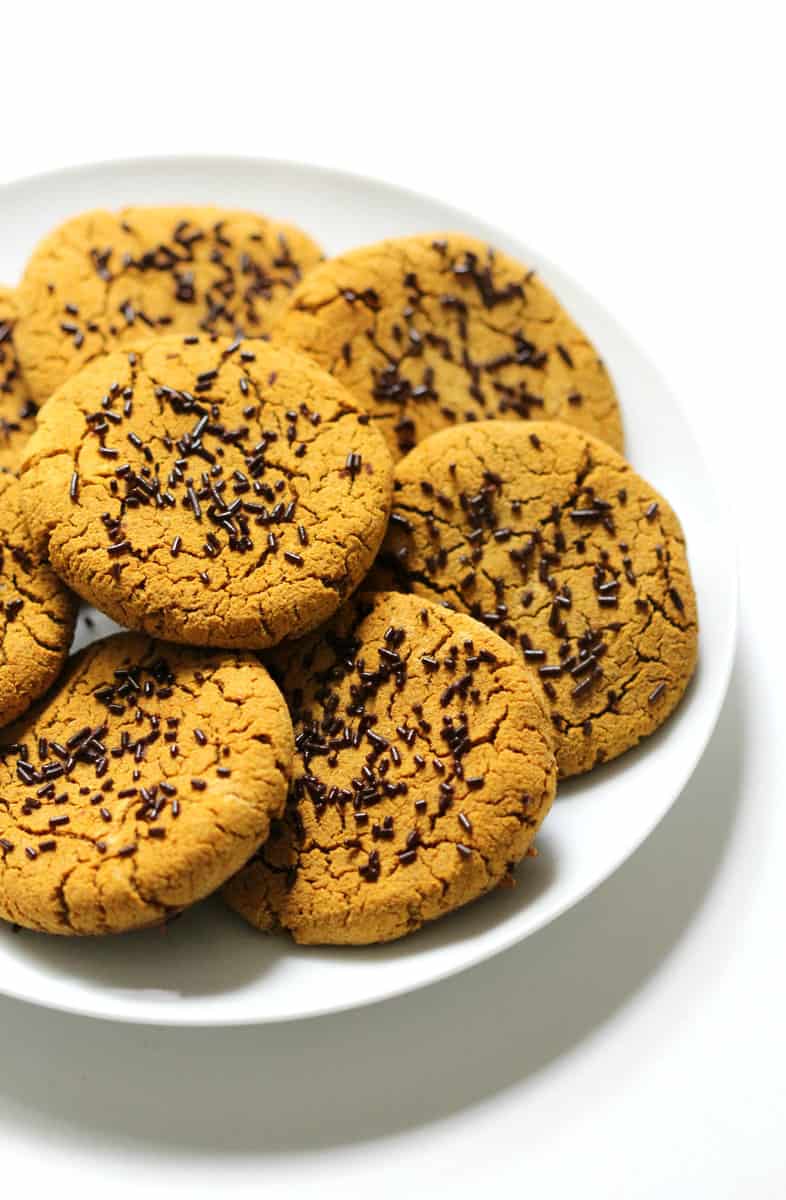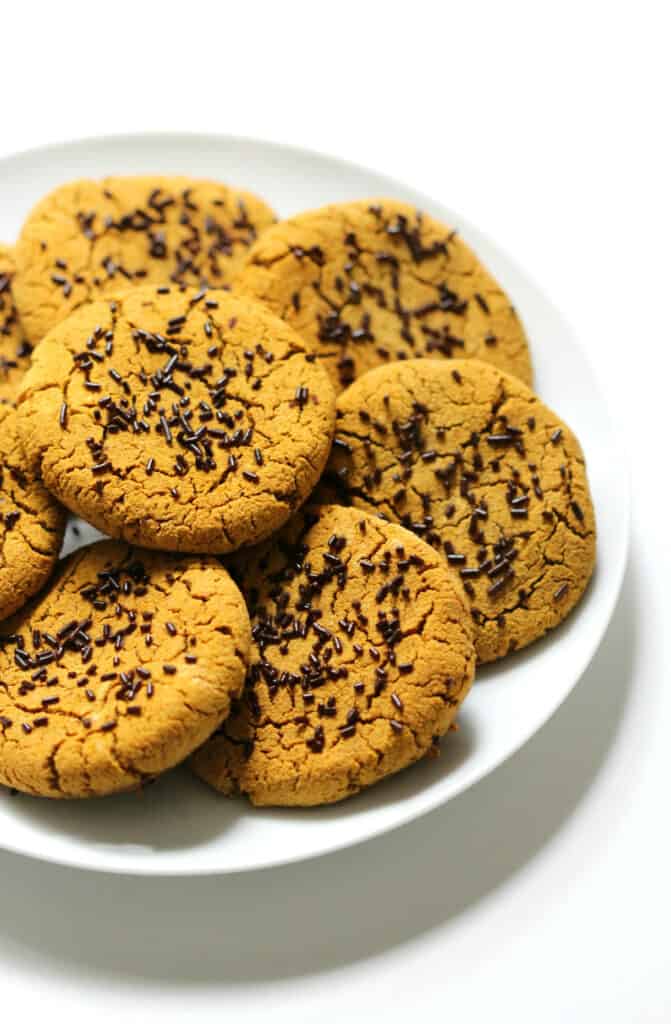 Indulge in these delightful pumpkin spice latte cookies, a heavenly alternative to sipping on a typical pumpkin spice latte. These cookies are not only incredibly soft and pillowy, but also a healthier choice. They're a perfect treat that aligns with various dietary needs – they're allergen-free, gluten-free, vegan, and paleo. Each bite promises you a real, comforting taste of pumpkin, ensuring that every cookie is a warm hug for your taste buds.
2. 3-Ingredient Keto Peanut Butter Mug Cake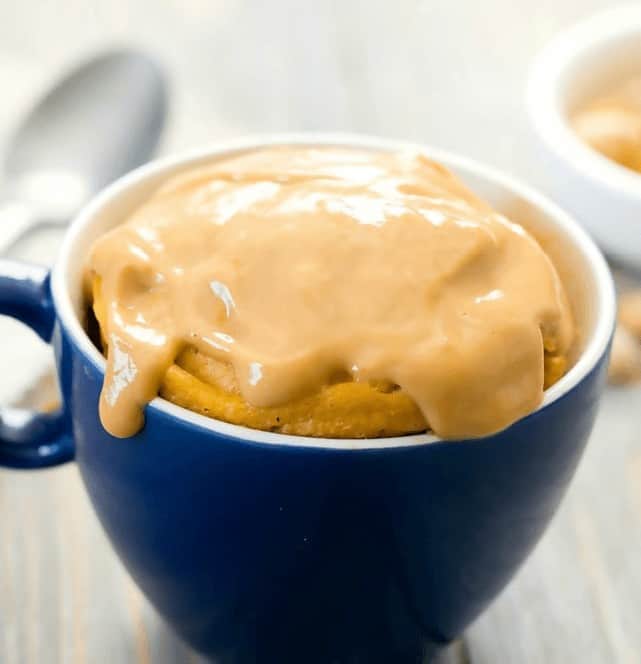 With just three simple ingredients, this keto peanut butter mug cake is your express ticket to a delightful Halloween treat that's not only quick and easy but also perfectly in tune with your keto journey. Say goodbye to worries about carbs and wheat flour because this mug cake is your gluten-free, low-carb companion, offering a moment of indulgence that's both effortless and guilt-free.
3. Keto Pumpkin Brownies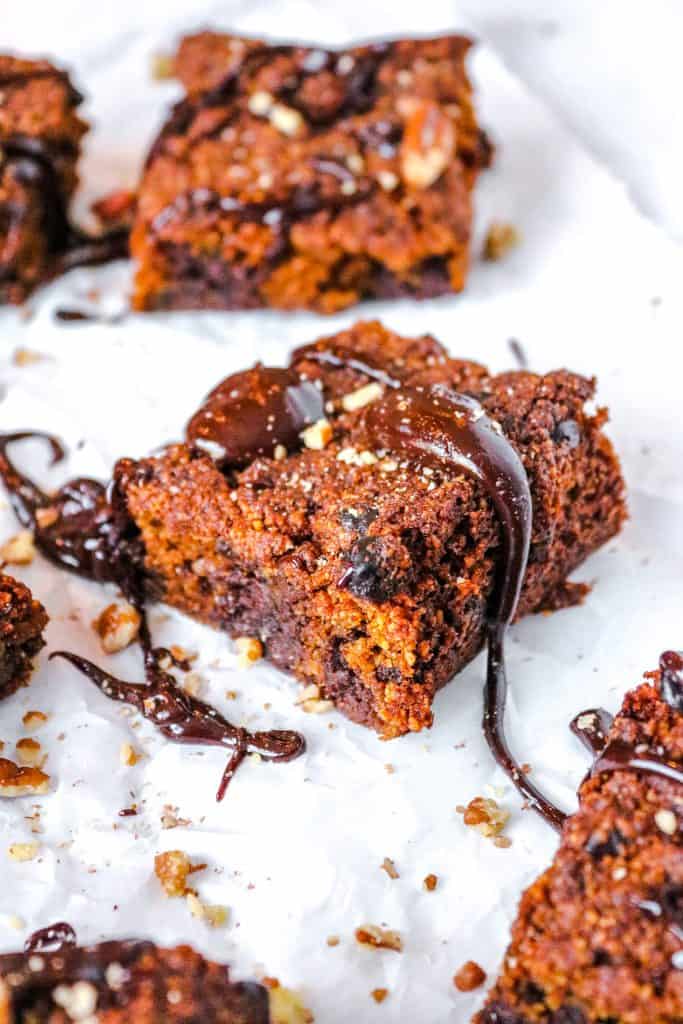 Savor the delightful paradox of these vegan pumpkin brownies – decadence and health in perfect harmony. Crafting these treats is a breeze, and they come together in no time, making them your go-to choice for a delightful indulgence.
4. Almond Flour Pumpkin Cake Balls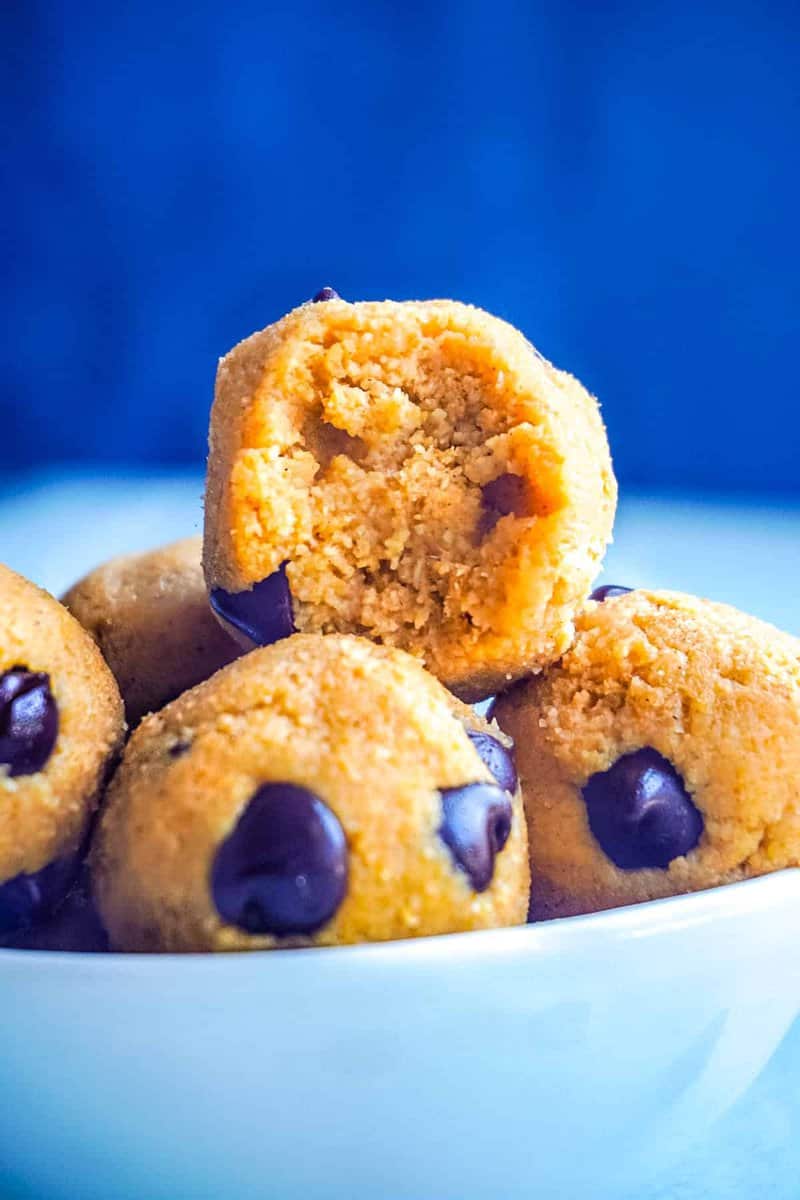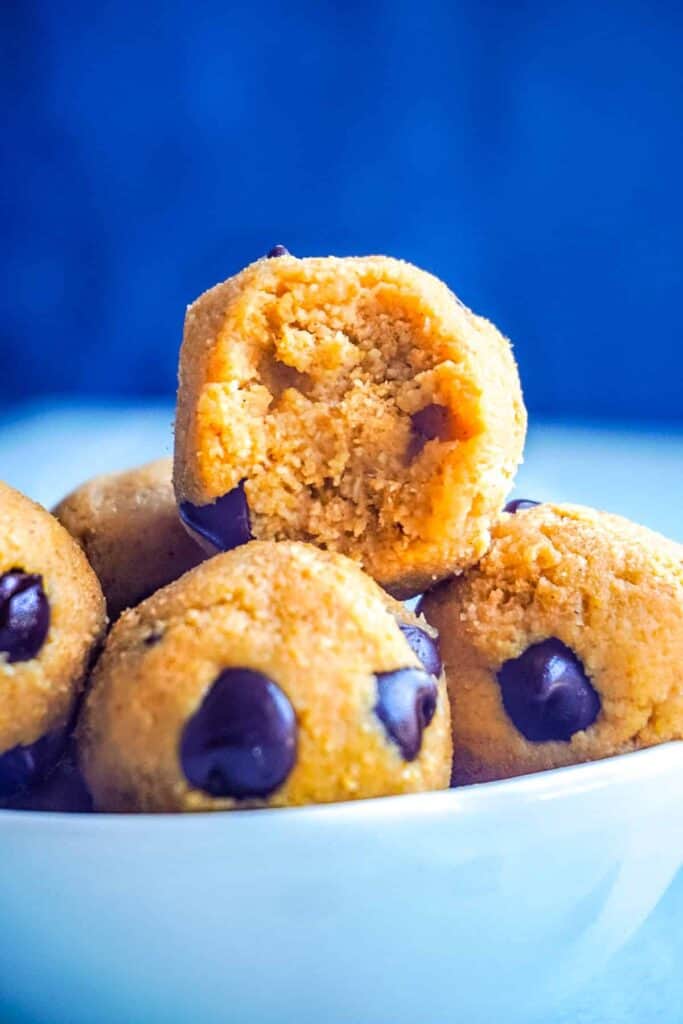 These Almond Flour Pumpkin Cake Balls are easy, no-bake, healthy, and made with wholesome ingredients. These delicious morsels are the perfect snack when needed on demand plus, they are naturally gluten-free and can be keto-friendly, too.
5. Keto Mummy Dogs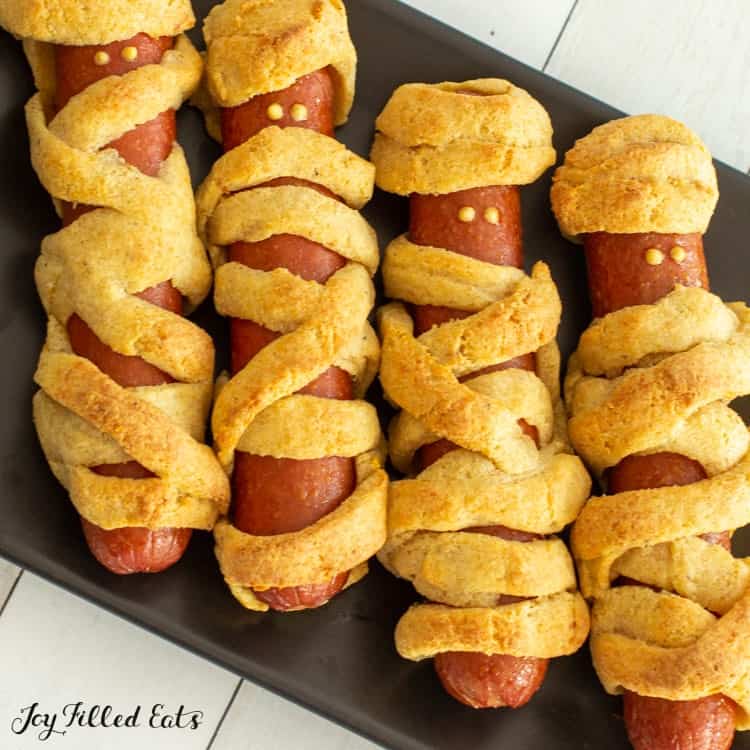 These Keto Mummy Dogs are it! They're not only kid-approved, but they're a fun and easy dinner to eat right before going trick or treating! They're also gluten-free as well.
6. Keto Salmon and Cream Cheese Mug Muffin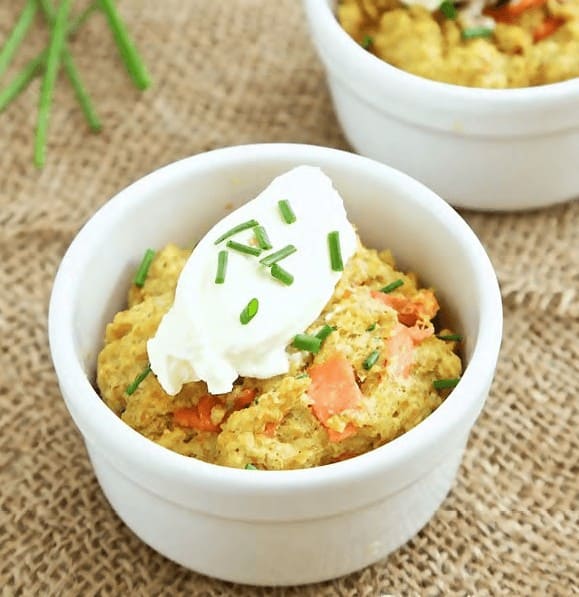 If you are looking for something that can be made both sweet and savory for Halloween, then you need to try these Salmon and Cream Cheese Mug Muffins. They are an absolute delight!
7. Keto Pumpkin Roll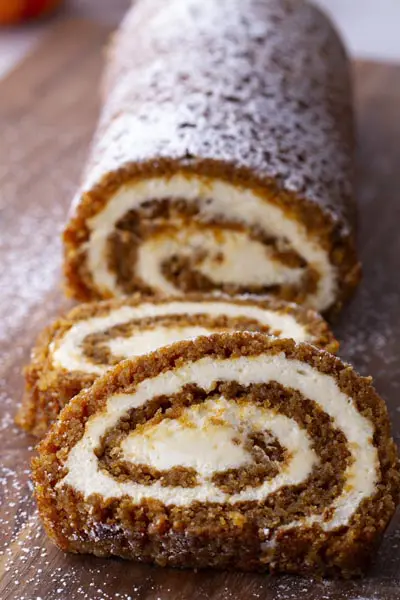 A no-fail keto pumpkin roll recipe that features a spongy pumpkin cake wrapped around a buttery cream cheese filling, eliminating the traditional towel-roll method and ensuring a crack-free finish.
8. Keto Ghost Cupcakes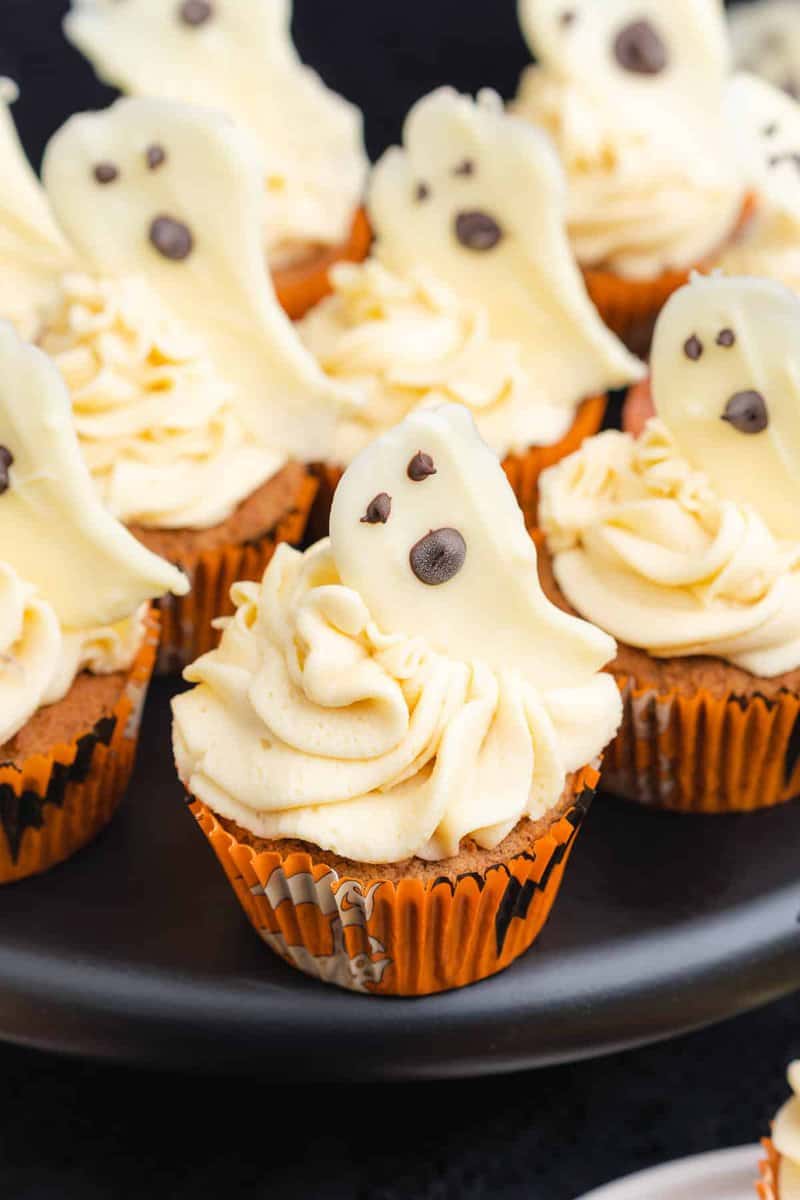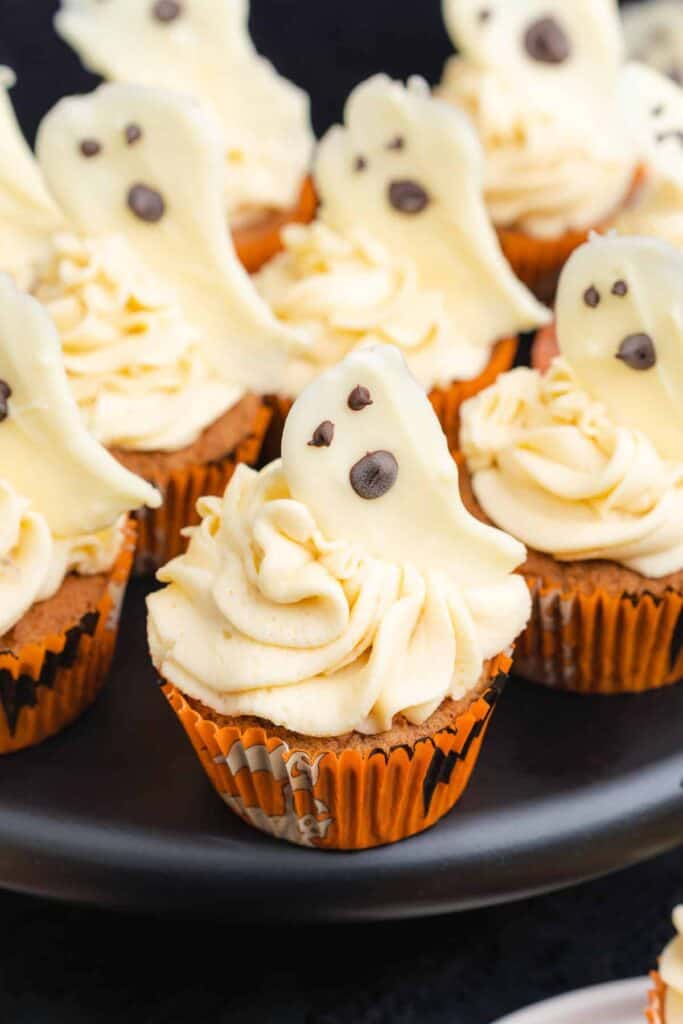 These easy Ghost Cupcakes are the perfect Halloween cupcakes for your Halloween party! Both kids and adults alike will love these delicious gluten-free and keto-friendly cupcakes.
9. Easy Vegan Halloween Candy Bark
This Easy Vegan Halloween Candy Bark is a bewitching blend of sweet, colorful, and spooky that'll leave everyone enchanted. This sweet treat is perfect for a Halloween party, a family fun night, or a creative culinary adventure to share with little trick-or-treaters.
10. Keto ghost meringue cookies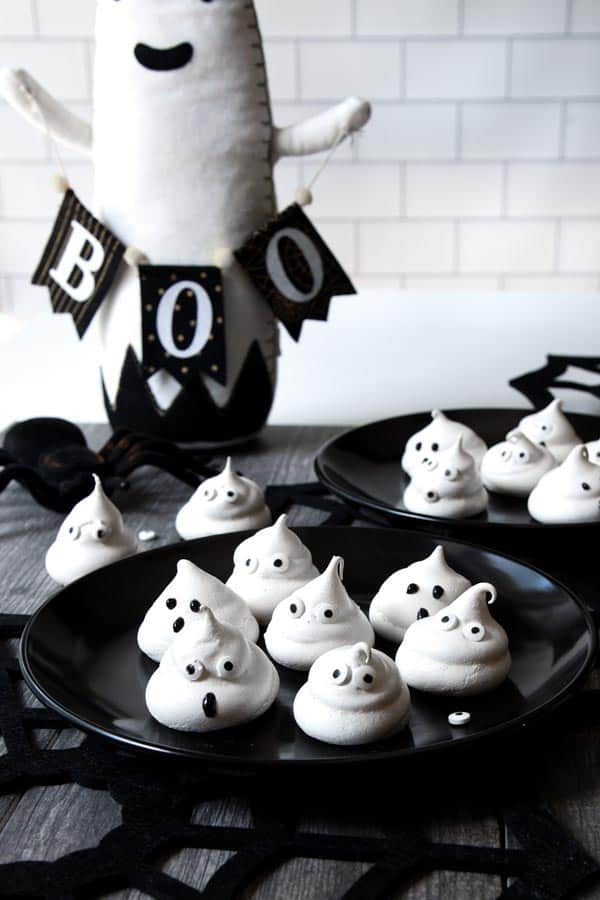 If you thought the ghost cupcakes were spooky, wait till you try these ghost meringue cookies. They are easy ghost-shaped low-carb Halloween treats you can make for any event! Keto Meringues are slightly sweet and have ZERO CARBS!
11. Keto Monster Cookies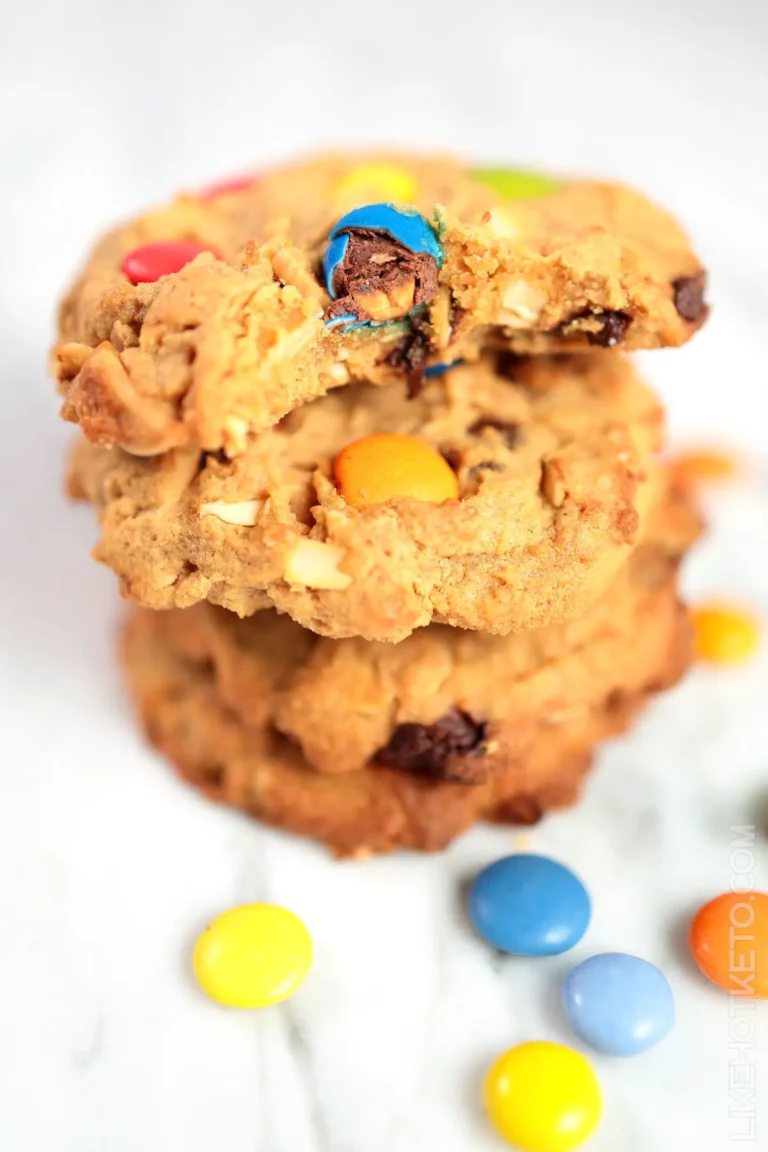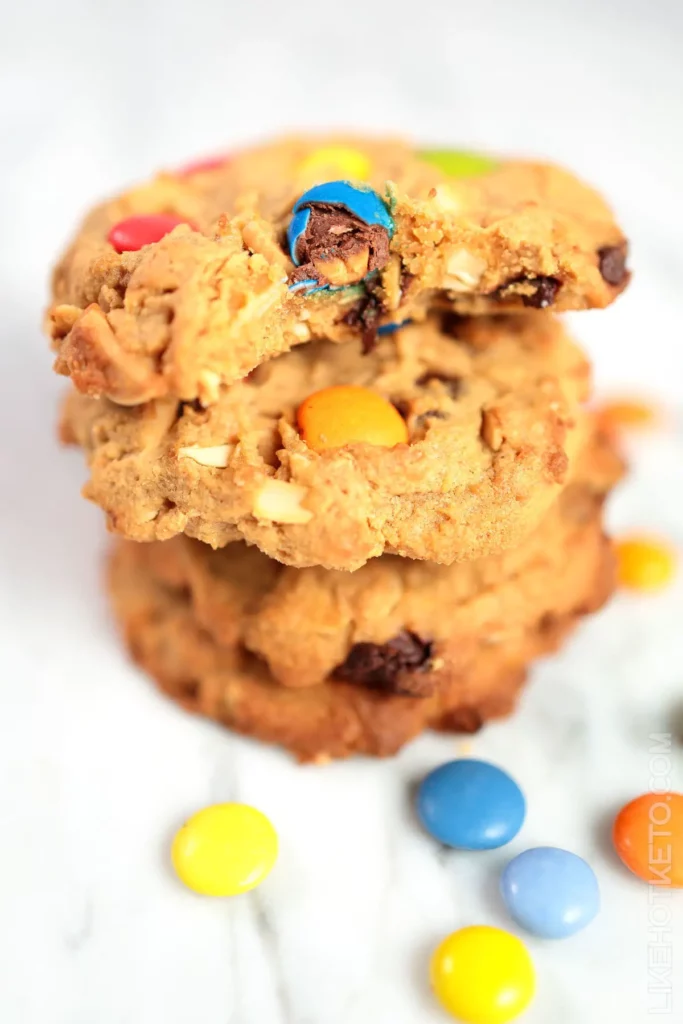 These super soft and chewy keto monster cookies are moist and thick, with delicious crunchy and gooey bits! They are made with gluten-free lupin flour and sugar-free M&M's and have nearly zero net carbs!
12. Keto Black Velvet Cake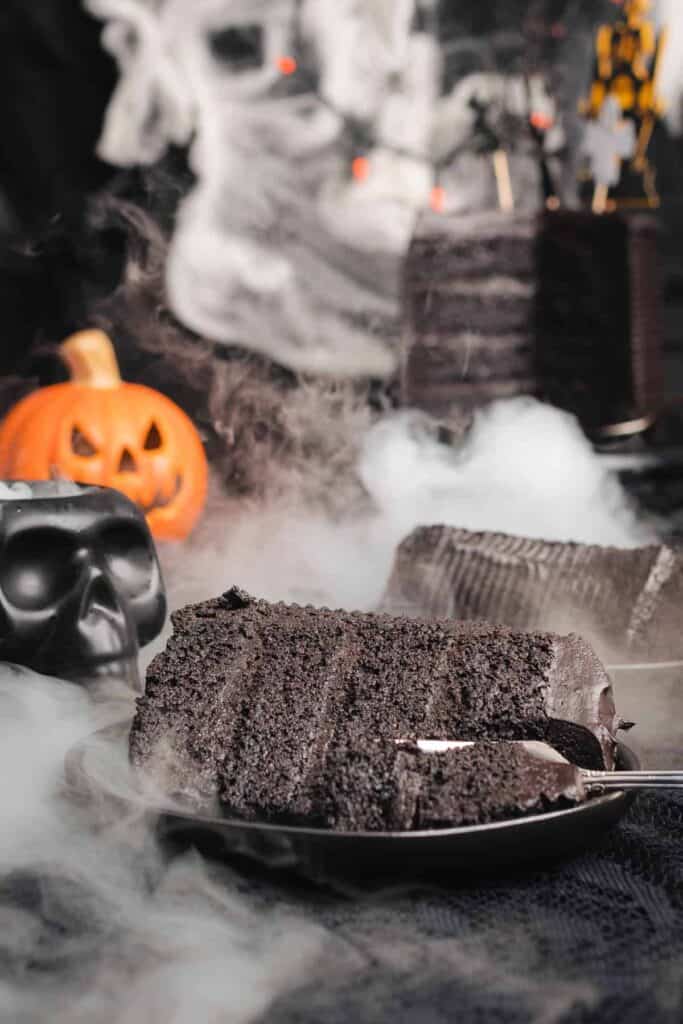 This Low-Carb Black Velvet Cake is the perfect cake for Halloween! This rich, moist, decadent cake is made with dark black cocoa powder for a spooky look, without any weird junk. This layer cake is delightfully delicious, gluten-free, and keto-friendly!
13. Keto Pumpkin Chocolate Chip Bread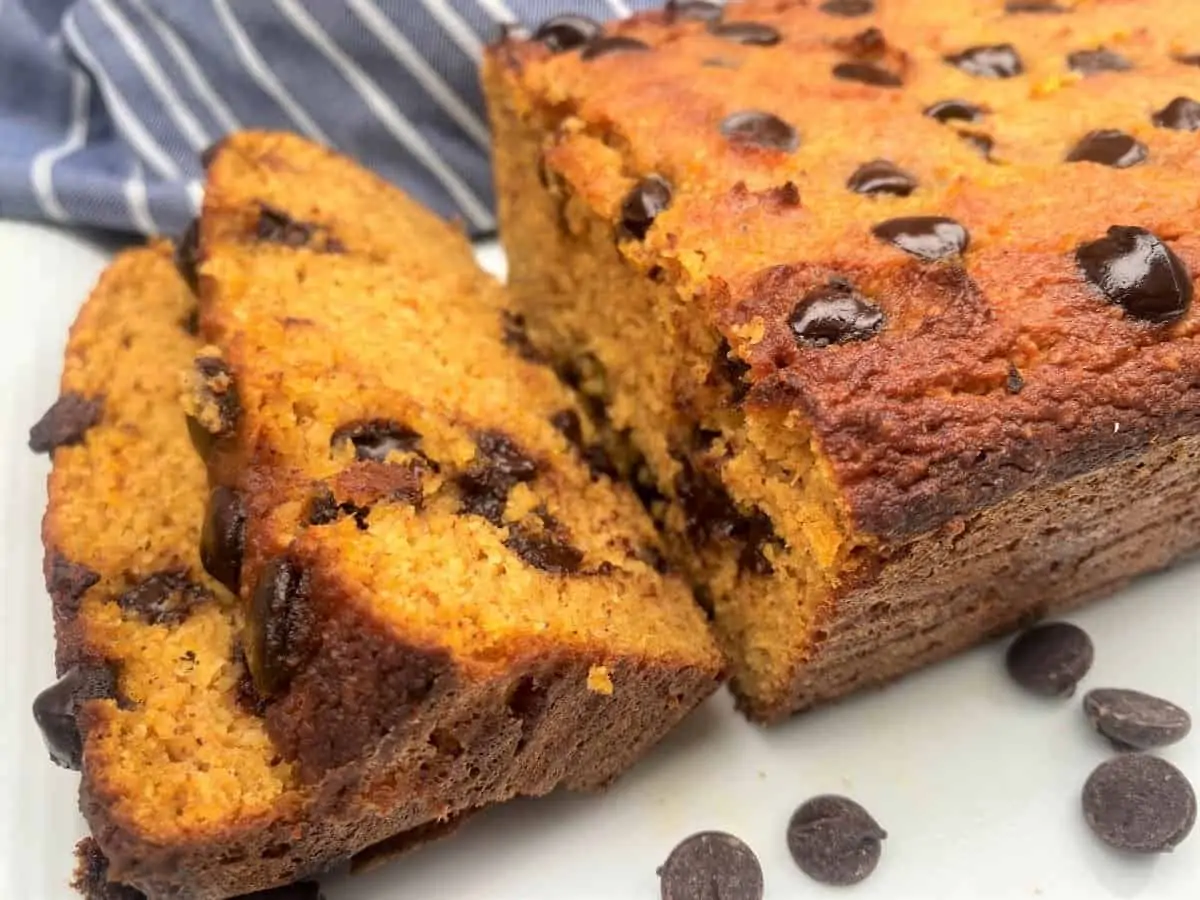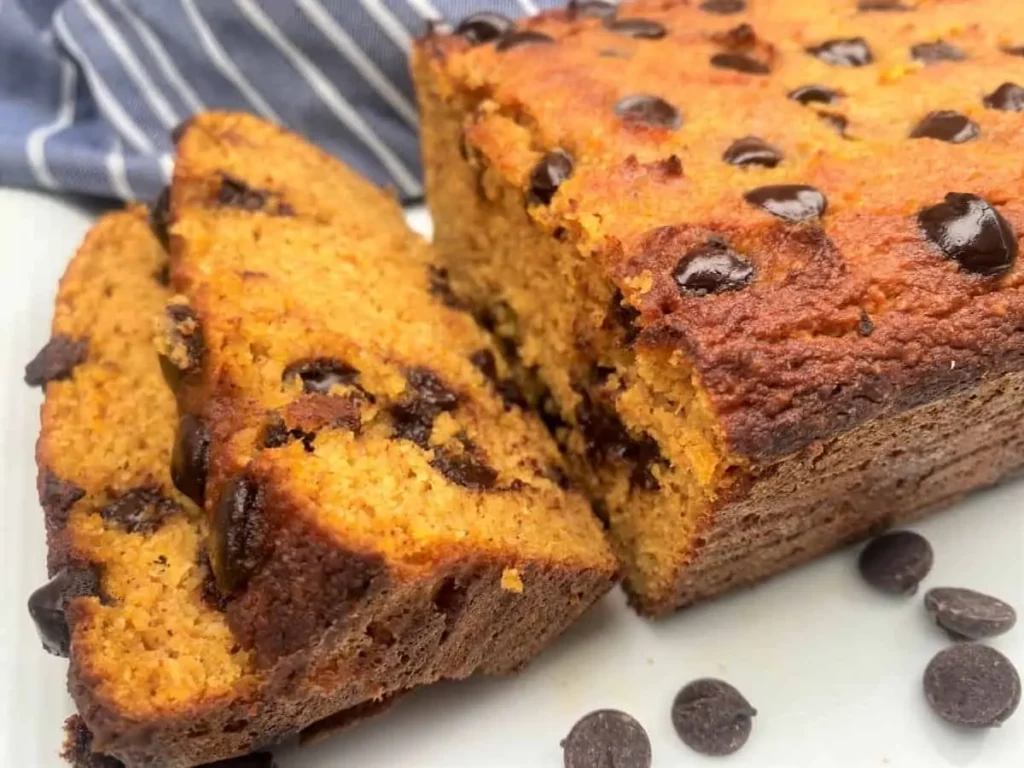 This is the ultimate recipe for a pumpkin loaf that has it all! This delightful creation is moist, bursting with rich pumpkin flavor, satisfyingly filling, and strikes the perfect balance between sweet and not too sweet. It's the perfect treat for your taste buds and your keto goals!
14. 4-Ingredient Homemade Mound Bars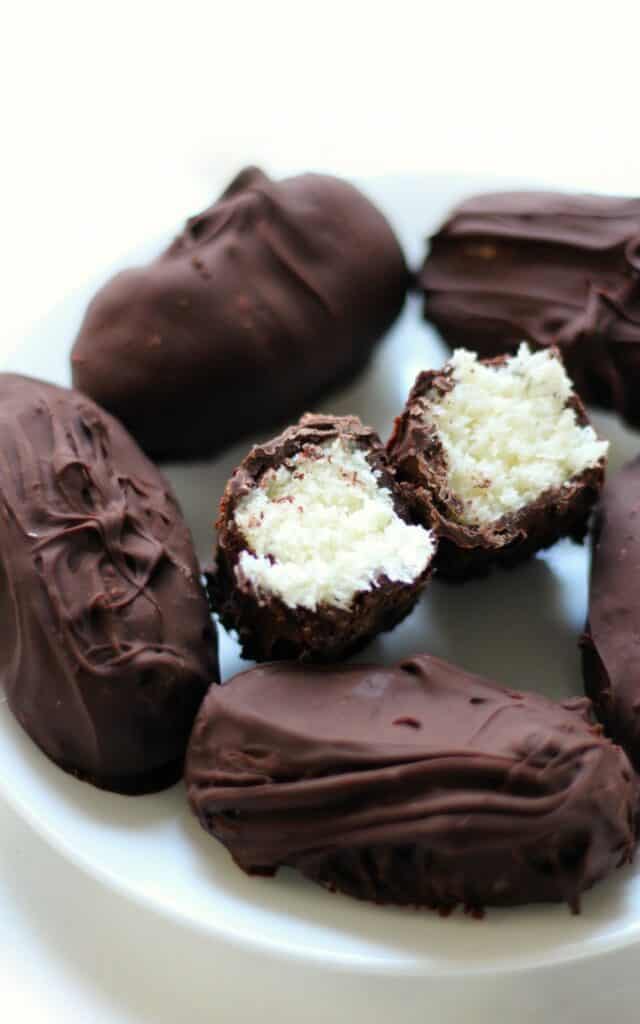 Creating your own candy bar has never been simpler!
Try these 4-Ingredient Homemade Mounds Bars – a delightful copycat recipe that blends coconut and chocolate into a sweet treat that checks all the right boxes. Not only is it incredibly delicious, but it's also a healthier option, free from gluten, vegan, paleo, and safe for those with the top 8 allergies. Say goodbye to the junk and savor the goodness of this homemade delight!
15. Keto Chocolate Brownie with Hazelnuts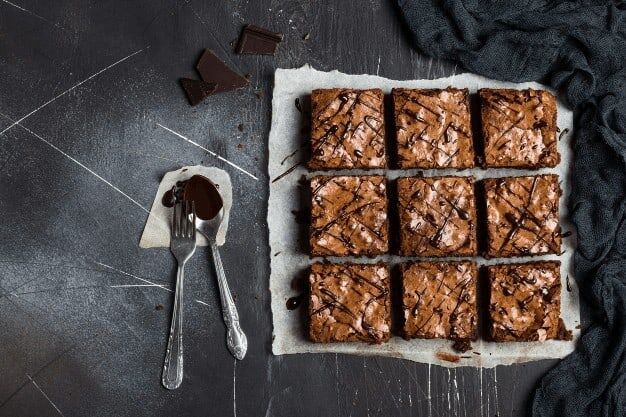 This Keto Halloween Recipes roundup would be incomplete without our Healthy Keto Chocolate Brownie with Hazelnuts that counts for a delightful and guilt-free indulgence.
This scrumptious brownie offers the perfect blend of rich chocolate flavor and satisfying crunch, making it an ideal addition to your collection of keto-friendly Halloween treats. Whether as a standalone delight or as part of a spooktacular dessert, it's sure to be a crowd-pleaser that keeps your readers both satisfied and on track with their health-conscious goals.
With these 15 Keto Halloween Recipes, the spirit of Halloween comes alive in every bite. Enjoy the season's flavors, indulge in your favorite treats, and stay true to your keto journey.
Happy Halloween, and may your celebration be both delicious and health-conscious! 🎃🍬👻
Which one was your favorite? Let us know in the comments below 👻